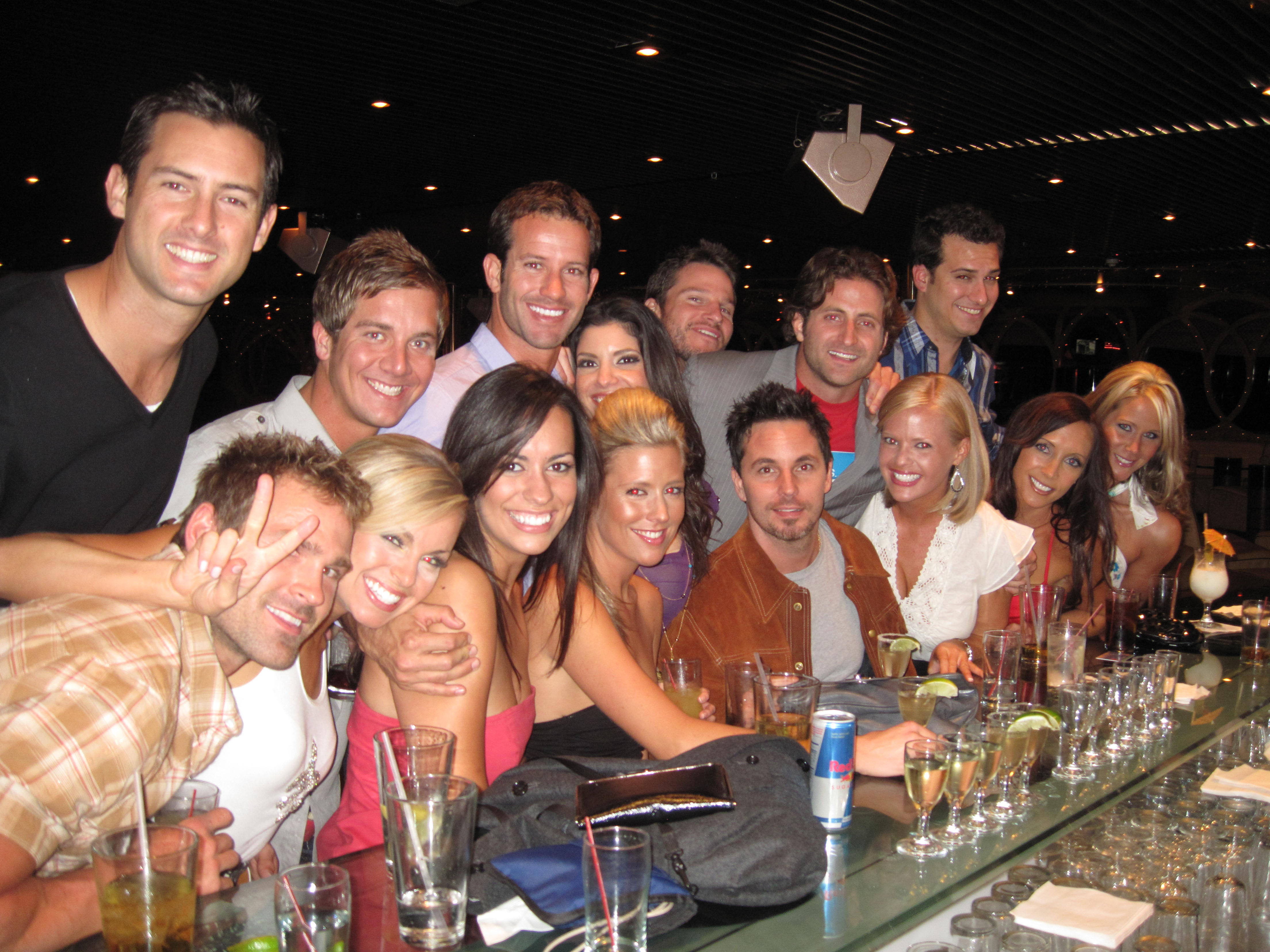 Update 5/2/10: It's not a certainty Jesse Csincsak will be on. He's not saying one way or the other. Stay tuned.
1/12/10: "The Bachelor Pad", a spin-off that will be kind of like 'The Bachelor/ette Meets Big Brother' is coming to TV in late August, MC'd by Chris Harrison. I wrote about the possibility back in August. Question: If Chris is the MC, will there also be a host and who will it be?
20 former contestants on the Bachelor/Bachelorette shows will live in a Big Brother type house, competing for a cash prize. One will be evicted each week.
No release of names yet, but I bet a bunch are in the photo above. And one is a certainty: Jesse Csincsak. Jesse proposed a similar idea for a Bachelor Reunion show (The Bachelor All Stars) last year that got everyone thinking about it.
Some of my predictions: Natalie Getz, Michael Stagliano, Holly Durtz, Robby D, Tanner Pope, Juan Barbieri, Jesse Kovacs, Nikki Kapelke.
Who I doubt you'll see: Wes, Melissa, Jason or Molly. Or Deanna.
Question: Will Jeremy or Graham be in? I bet not. How about Kiptyn and Reid? Jillian and Ed? No idea yet. Stay tuned.